"It's not fair!" You have a team that is working hard and delivering results…except for one team member. He's not pulling his fair share and the workload has to be reallocated because of missed deadlines. The other team members' effort and morale is being impacted. You sense the importance of fairness and it is essential to the team's progress. Why is fairness key and how can you use it to motivate and manage the poor performer?
Brain scanning techniques like functional magnetic resonance imaging (fMRI) allow neuroscientists to understand motivation and reward. Fair treatment is one of the behaviors that activate the reward network in the brain (including the striatum, orbital and medial prefrontal cortex and amygdala). For example:
Research shows that participants who are presented with fair monetary offers experienced higher happiness ratings and increased activity in reward centers compared to unfair proposals of equal monetary value.
Fairness is experienced directly when you are treated fairly or indirectly such as when an unfair partner is punished.
Team members like and experience empathy toward partners who treated them fairly.
All of these findings indicate that fairness is an important aspect of highly functioning teams. What can you do to foster fairness among team members?
Fair norms. Encourage the team to determine their expectations for attendance, timeliness, communications and deliverables. For those who violate team expectations, other team members should acknowledge the violation of team norms to clearly express disappointment. Repeated behaviors require additional action. As the manager, it is important that all team members recognize that those who don't pull their load will not be tolerated. To do otherwise is unfair to high-performing team members and, if left unaddressed, will cause team morale to degrade.
Fair process. Many organizations have processes and procedures to address performance problems. It is important that the processes and procedures are followed so performance issues are addressed equitably and consistently. It sends an important message that all are treated impartially. At the same time, each person and situation is unique. Take advantage of flexibility in the processes to adapt your actions appropriately for the individual.
Fair hearing. "I'm being singled out!" The under-performing team member needs to feel heard and feel as though they have a fair hearing. The person may not like the process or outcome but they can be treated with fairness. Talk openly with them about work quality and quantity and that lack of performance is not fair to teammates who strive to achieve team goals.
Fair shake. Being fair to an underperforming employee includes providing a reasonable opportunity to improve. After a fair hearing, give clear guidance for performance targets and provide regular monitoring and feedback. Those who wish to perform well will appreciate the attention and opportunity to improve.
Fairness is a powerful motivator for the brain. The underperforming person may not be completely happy but his/her brain will recognize a fair process, hearing and fair shake. The other team members will respond positively to your actions as a leader due to the activated reward center in the brains. Moreover, they will know that you are willing to go the extra mile for good performance and fairness. Fair may not always be equal but it is always appropriate.
Sources: Tibibnia, Golnaz and Liberman, Matthew, Fairness and Cooperation are Rewarding: Evidence from Social Cognitive Neuroscience. The Semel Institute for Neuroscience and Human Behavior, University of California, Los Angeles.
This post was originally published at shelleyrow.com on 6/28/15
Shelley Row, P.E. is a high-energy, engaging speaker and coach working with top managers and leaders in data-driven fields who must make fast, insightful decisions using their infotuition®- the intersection of business pragmatics and gut feel. Find out more at shelleyrow.com
My father, Harry Thurlbeck, was an incredible person! Born into a large working-class family in the 1920's, he was a self-educated man who had a thirst for knowledge – for finding out about people, places and things. He was also a very talented artist, whose drawings remain treasured family possessions. Offered a scholarship to art school at age 14, he turned it down to become an apprentice motor mechanic, so he could contribute to his family's income.
This combination of artist and mechanic defined a fabulous role model for me. An observant, though quiet man, my father was insatiably curious; always reading books and taking things to pieces and re-assembling them. He 'fixed' stuff that these days we would just throw away and replace.
Dad's curiosity drove an innate desire within him to learn, as well as unlocking practical outcomes, especially for a man with a limited income and a family to care for. As a 
child, I loved to watch him concentrating intently on fixing things – I remember him taking a vacuum cleaner apart, repairing fences and servicing our first family car, an old Ford Prefect. It was held together by rust, grease, and lots of loving attention … and was the pride of our household till we bought our first black and white television.
Dad was always meticulous in his approach. He took his time and had an inventive problem solving approach. He was ever willing to play with new ideas, risk failure, remain upbeat and always come back with renewed enthusiasm. I confess that in trying to emulate him over the years, I have rarely achieved finding a place for every last nut, screw or bolt! I guess I didn't watch carefully enough all those years ago … or maybe I am less meticulous? My wife still says to this day that I am very good at BIY … botch it yourself!
Tweet: Being curious means you are willing to play with ideas, risk failure, remain upbeat and bounce back with even more enthusiasm!
Beyond fixing things, Dad nurtured my passion for reading and for finding out about stuff. We shared a great passion for history and heritage. He was an amazing raconteur and always at ease with people in whatever settings. He nurtured my desire to learn and communicate, to share and engage. This has grown over the years and now I too have that insatiable curiosity about life and all that it brings.
Along the way, I have acquired, through many direct personal experiences, a particular passion for people, for leadership and for developing organisations. At 
times those experiences have been very challenging. Throughout I have used my deep curiosity to help me steer my course. When times have felt particularly difficult, such as in 1997/8 when, as a Head of Service, I was asked to make budget savings of £340k, I used my curiosity to help me discern 'reality' from some imagined state of being. Drawing on my curiosity has enabled me to embrace feedback, gain insight, seek clarity, understand others' 'reality' and stay focused on values and purpose.
So when I was approached to write a chapter on Curiosity and Leadership for our new book, Energize Your Leadership, I was delighted. Here was an opportunity to meet one of my life ambitions and share with 15 other co-authors real life stories about how each of us overcame life and leadership's low energy moments and emerge as the leaders we wanted to be. Our stories are about our commitment to re-ignite the spark of leadership that, all too often, is dimmed by the intensity, ambiguity and pace of modern life and work. I am sure that our stories will encourage and inspire you, simply because these are real stories told by real people about real situations.
So, whatever your role and position in life – student, corporate executive, working mother, lone entrepreneur or someone just looking for some encouragement, support or motivation – I encourage you to check out our new book – Energize Your Leadership: Discover, Ignite, Break Through. The book is divided into four parts: "Energize Yourself," "Energize Others", "Energize Your Workplace" and "Energize Your Future." Each chapter's content stands on its own, so the book can be read in any order. All chapters follow the same framework: the author's personal narrative, the lessons learned from the story, a few key questions for the reader to ponder, and finally some action steps based on the theme of each chapter.
Tweet: Recognize that curiosity requires courage – to take risks, to be better as a person and leader, and to cultivate a bigger 'world view'.
I wish you well with your life's journey and, should you buy our book, I believe you will not regret your decision to make that investment in your personal and professional growth and development.
If you wish to develop your curiosity, enhance your executive role, or become the leader you want to be, and inspire and motivate others around you, please connect with me. I believe in the power of conversation … and am always happy to listen and ready to serve. 
Brilliant, authentic servant leadership perspective!
Cybuhr
A significant goal was reached on April 20th. Sixteen of us in an amazing on-line collaboration published the new book –
Energize Your Leadership.
Discover. Ignite. Break through.
But more than a goal on a project, this was a milestone on a journey, a journey that began a little over two years ago for me. After we initially laid out a structure for the book each of us had a tentative topic for our own chapter. My topic was servant leadership. We were advised to not start writing until the structure was finalized and we had our official topics. But with my situation I felt a need to get a jump on the assignment and so I started to write.
The project hit a point where it needed to reboot.  After the book plan was restructured I had a new tentative topic – authenticity. Again we were told to…
View original post 726 more words
See on Scoop.it – Leadership Elements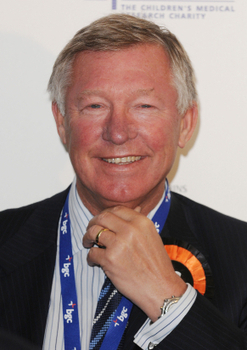 Sir Alex Ferguson has announced his retirement after almost 27 years in charge of the most iconic Manchester United Football Club. During his successful reign at Old Trafford the team won two
John Thurlbeck, FCMI FRSA's insight:
Now here's a guy, love him or hate him [no room for ambivalence here, maybe] that welded a cuturally diverse group of millionaire primadonas over many years and produced a winning formula second to none!
Now that's some leadership, eh!
See on www.linkedin.com
See on Scoop.it – Leadership Elements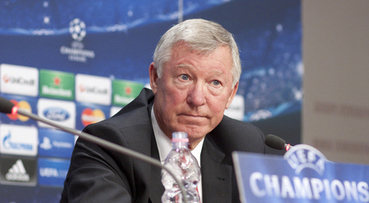 John Thurlbeck, FCMI FRSA's insight:
This seemed rather appropriate, given yesterday's events. Thanks to my friend Prabhjit Kaur for spotting this!
See on www.smarta.com
See on Scoop.it – Leadership Elements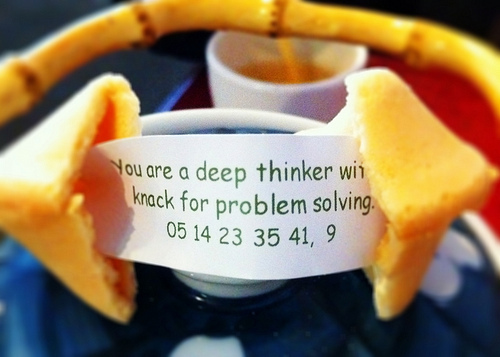 Alli Polin is one of the most creative friends I have. She is also an authentic and insightful leader, which makes her very qualified to write about creativity in leadership. I thought it could on…
John Thurlbeck, FCMI FRSA's insight:
If you read this great guest post from Alli Pollin, you will see why Leadership is Creative! Reflect on how you are creative within your leadership role!
See on www.strategicmonk.com
See on Scoop.it – Leadership Elements

Leaders today are beset by overwhelming demands – scheduled every 15 minutes through the day, with an incoming barrage of messages via phone, email, texts, and knocks on the door. Who has time
John Thurlbeck, FCMI FRSA's insight:
How to be more mindful … and less basal ganglia!
See on www.linkedin.com
See on Scoop.it – Leadership Elements

At more than 80 million strong, millennials — those born roughly between 1982 and 2000 — are a true force to be reckoned with in the workplace. Like
John Thurlbeck, FCMI FRSA's insight:
Now this should add to our LWG Bopok Project insight!
See on www.yourthoughtpartner.com